Create a Happy House:
Tips for Moving a Loved One with Dementia into Your Home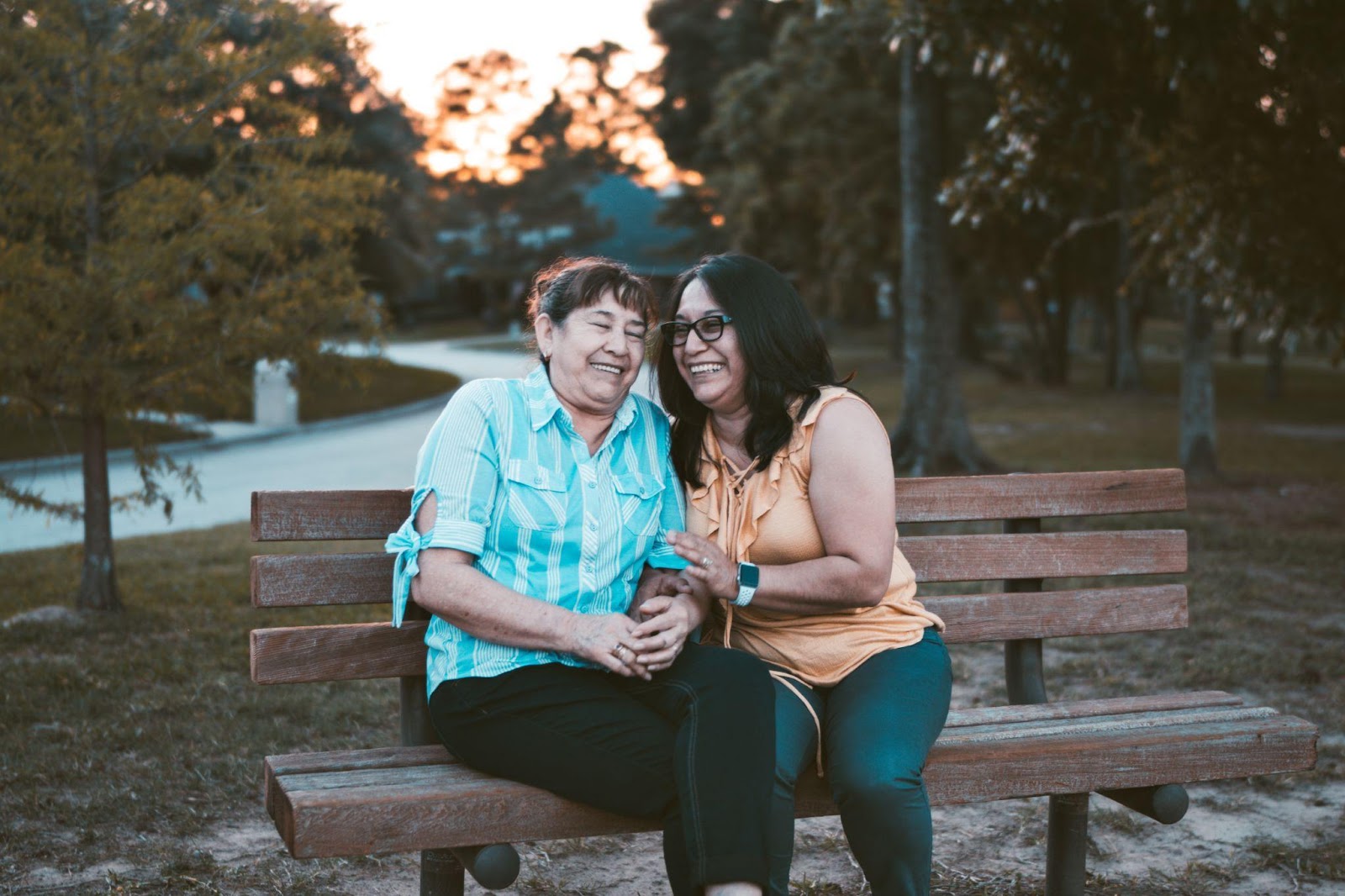 Life transitions can be rough on all of us. But for older people with dementia, moving into their relative or friend's place can be highly challenging. There are health issues to contend with, mobility concerns to track, and care to be provided, all of which can result in a slew of physical and emotional complications. But if you've been looking to create a comfortable house to ease the transition, you're in the right place. Today, we share some essential tips for moving a loved one with dementia into your home.
Modifications  Ready  Move  Social  Empathy
Make Home Modifications
If you haven't had an Alzheimer's sufferer with you in your home, it's likely that your space isn't quite ready to support their needs. If your loved one uses a cane, walker, or wheelchair, or has difficulty walking, bending, and standing up, you may need to adjust the features of some parts of your rooms. Here are a few key elements to integrate:

Ensure your entryways and corridors are barrier-free, with the correct width to accommodate the use of a mobility device.
Include bath and toilet grab rails in the washrooms, although be prepared to go the extra step with a walk-in bathtub or chairlift.
Ensure the lighting in your home isn't too bright, as that can cause visual impairment.
Remember to declutter everything — disorganized spaces can be challenging to reach, not to mention, may cause potential trips and falls.
Check your fire and carbon monoxide alarms to mitigate the risk of any hazardous accidents.
While there is significant overlap for housing seniors, modifying your home to accommodate someone with Alzheimer's requires more varied changes.
It is essential to keep our aging seniors as safe as possible, as the older they get, the more their risk of injury (and recovery) increases. By making these modifications, you'll create a safe and accessible space ready for the big move-in day!
Ready Yourself
No one is born knowing how to be an effective caregiver for a loved one with Alzheimer's. But you can certainly learn how. With the help of this website, you can learn competent caregiving techniques for your loved one. You can often even find personalized in-home coaching to meet your specific situation.
Help Them Prepare to Move
Packing up a lifetime of belongings and leaving behind a family home may be a deeply emotional experience for your loved one, so it's crucial to help them every step of the way. Being patient is key, since winnowing down what they own will take time. Give your loved one ample opportunity to determine what to keep, donate or give away. If there are objects they hold near and dear but that you can't accommodate in your home, offer to help your loved one find an affordable storage unit. You can find storage options that fit any budget, as well as a range of sizes, as well as amenities like climate control, 24/7 access and surveillance.
When it comes time to move, seek out one of the best moving companies you can find locally. Movers can make the process much less stressful for everyone involved. Seek out online reviews of various providers to get an impression of their service. You should be able to make a good decision based on that.
You can also help out by using this home management app which gives you access to tons of professional tips and resources, as well as how-to videos on repairs and even access to video chats with the experts who can help you through various household projects that might come up as your loved one is settling in.
Increase Social Connection
The CDC reports that most seniors over the age of 60 experience feelings of loneliness, alienation, and isolation. This, in turn, can lead to depression and anxiety. To ease your loved ones into their new environment, try to ensure they have adequate opportunities for socializing and connection.
Small household traditions like weekly movie nights, daily sit-down dinners, and shared activities are a great way to make your senior feel included and appreciated. In addition, getting them involved in the local community by connecting them with volunteering opportunities, donating, or meeting new people will be an absolute must.
Try to Be Empathetic
And don't forget the most important tip we can give you — the importance of empathy. Your loved one has had to move their home, downsize their belongings, and adjust their lifestyle to match a new environment. That can be difficult! So maintain empathy and kindness throughout the process, and you will breeze through the transition in no time.
It's a noble gesture to bring a loved one with dementia to live with you. To ensure this transition is a smooth one for both parties, it's important to take a careful approach. Start by making home modifications to ensure your loved one's safety and comfort. Do your best to help them manage packing up their belongings and putting items into storage, and focus on making sure they find a connection with the local community. By remaining patient and staying empathetic, you'll show them this move is a good choice.
Thank you Claire Wentz for contributing this article.
Guest Articles Written for Caregiverology

From Create a Happy House to Home
Sep 21, 23 06:23 PM

Diabetes is a serious health condition, and needs to be closely monitored in order to avoid further health complications.

Sep 13, 23 06:20 PM

The cervix is a muscular tube in the female reproductive tract that connects the uterus to the vagina allowing fluids to enter and leave the uterus, and serves as a passageway for natural childbirth.

Sep 05, 23 08:35 PM

Gardening can support the physical and emotional wellbeing of adults at any age, but for people with dementia it can have particularly profound benefits. Here are five ways that gardening can be benef…