About Me - Owner of Caregiverology.com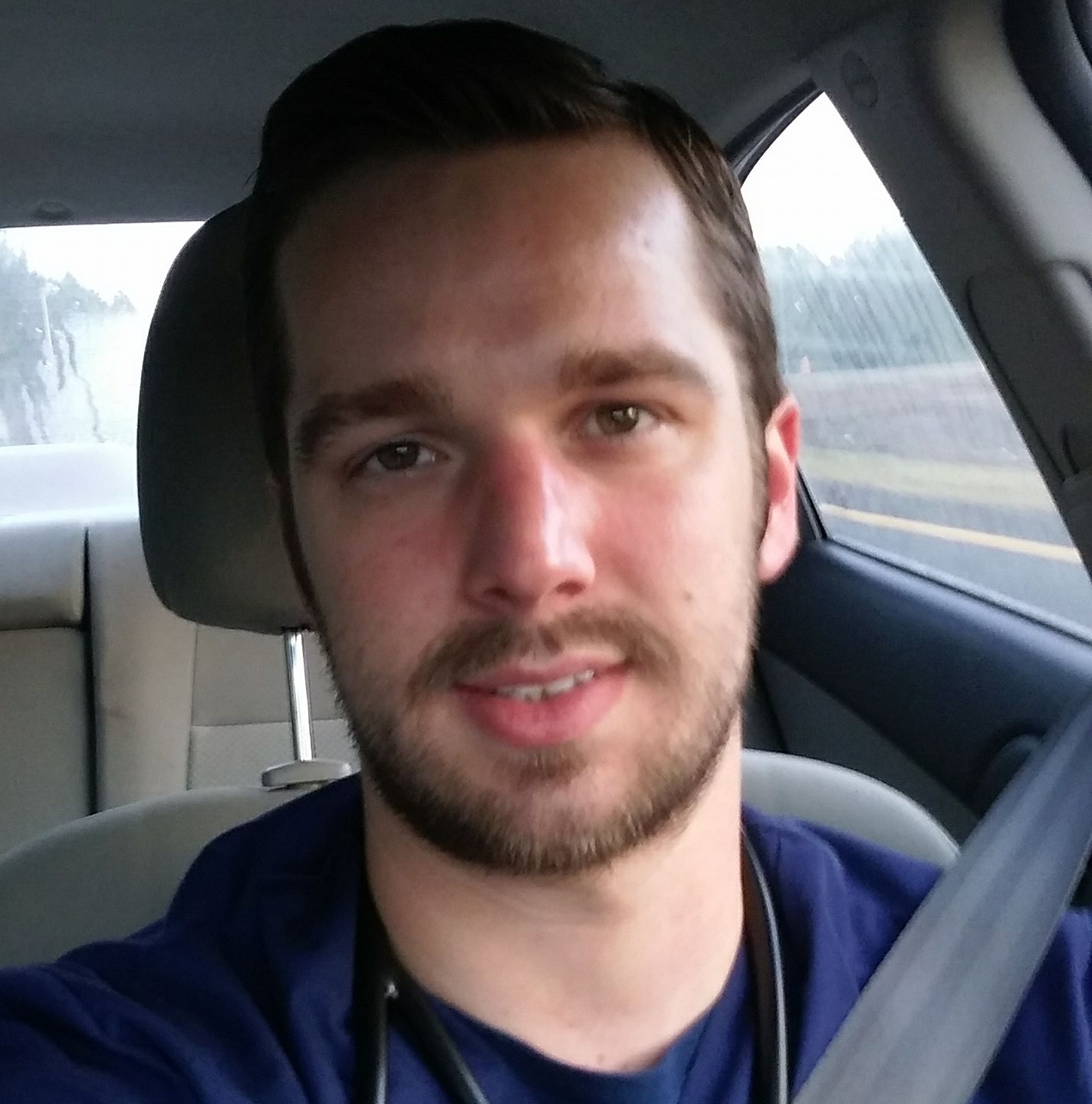 Hello. My name is Derek Tanner. I am the sole owner and operator of Caregiverology.com. I am a 32 year old male. I live in Florida in the United States of America and I love coffee. I would love to hear from you if you would like to contact me.
Employment  Why a website?  Education  My brother  Solo Build It!

Employment
I have been working as a nurse since the end of 2016 in a hospital where I have been employed for over 10 years now. It is actually my first nursing job and I am still learning but luckily, I am already familiar with the facility which is a really big plus.

I previously worked as a certified nursing assistant (CNA) or patient care technician (PCT), as its also called, in the same hospital for over seven years. I worked full time and very frequently worked overtime just to make ends meet, although I switched to part time while I was in nursing school. I now currently work as a registered nurse (RN).
I am known as a hard worker that my employers can depend on. I am very passionate about my job and I am constantly striving to be the best I can be. But I am by no means perfect and still have a lot of things to learn as a caregiver.
Update 2019-2022: I am very happy to announce that I am now officially working as a dialysis nurse. After being employed in the medical field for over a decade, I told myself that I would explore other opportunities to grow in my career. I must say that thus far, I feel like it has been a great step forward. Feel free to contact me if you have any questions regarding this specialty.
Why Am I Building A Website?
Nobody is a perfect caregiver, including me. As a matter of fact, I expect this site to not only help you, but to help me as well. There is always room for improvement. I am constantly improving and I will continue to do so for as long as I am in this field. That's why I believe this site should be used by everybody.
No matter if you are working in a hospital or long term care facility, or taking care of a loved one from home, it takes a lot of knowledge, compassion, and patience to do this job. This site will not only be a reference to everybody else, but to myself as well.
I hope to one day be an inspiration to other caregivers all around the world. I actually struggled for the first few weeks and even the first few months when I first started out working in a hospital. This is true for both when I first became a CNA as well as an RN. Comparatively, they both have their challenges.
But wait, wasn't I certified to do my job? Well, the short answer would be yes, but there is only so much you can learn from textbooks and mannequins. Nothing can fully prepare you to be a caregiver except by being one. Nothing can replace hands on care for actual patients.
Then why make a website about it? Because there are still things you can learn and encouragement you can find to help prepare you for what is ahead. We need these types of things constantly because there is always something new to learn or a new obstacle faced no matter how long you have been caregiving.
That's where this website comes in. Although there may not be much to it at the moment, I am constantly at work creating and editing more content to make it the best it can be. It has been a passion of mine for years and I have no intentions of slowing down.
For now, I am creating most of the content myself but I have added a way for you to help me make this site the ultimate place for people like us. A simple click will take you to your caregiver stories where you can read, rate, and best of all, contribute to this website. Don't worry, it's extremely easy to do and of course optional.
I plan to always keep this site completely free for everybody. However, I would also like to make a profit off of it as well. That's why you see ads and affiliate links scattered throughout. Any time you click on an ad or make a purchase after clicking on a link to a product on amazon, I earn money from it.
This site isn't free to run and I have actually been losing money off of it since it's inception. But my ultimate goal in time is to create something so incredibly useful and informative, that people will continuously flock to this site. Not only from searching on google, but by repeat visits just because they find it so helpful.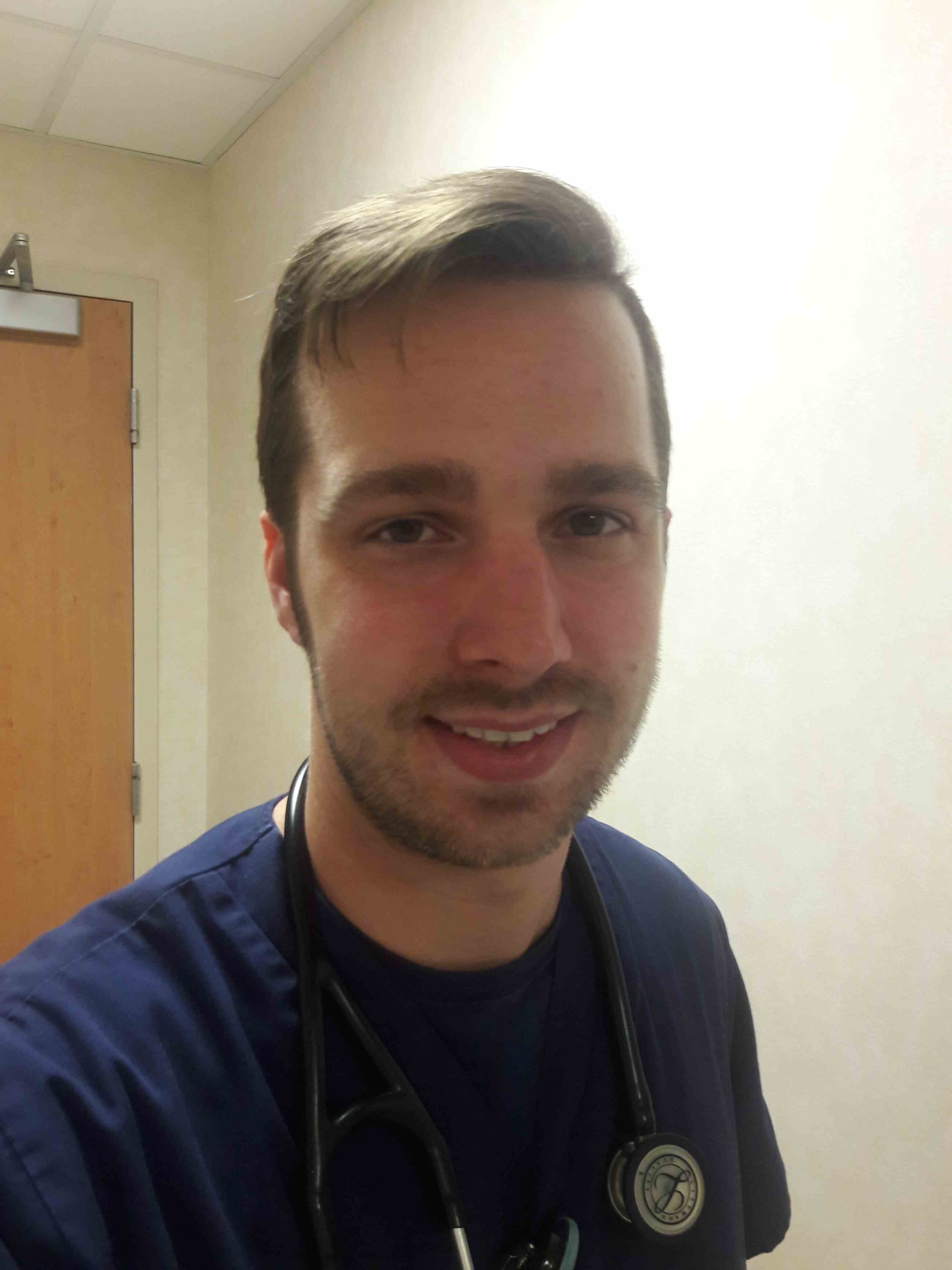 Education
Update 2017:
I haven't updated this section in awhile now. I am actually currently a registered nurse. I have my ASN but not my BSN. I hope to get that in the future. Nursing school was the biggest challenge of my life and I have unfortunately let this website fall to the side since starting it. Hopefully I can muster up the energy to rekindle the passion I used to have for this site and start updating it again.

Update:
I recently finished all of the prerequisites needed in order to become accepted into a nursing program. I have surprised myself in how far I have come. I am that much closer to becoming a registered nurse. I will continue to update my journey towards this goal.
Original Story:
Am I currently a college student? No. I was for a brief moment before I became a caregiver, but decided it wasn't for me at the time. The best decision I ever made? Probably not. I lost a scholarship worth thousands.
Will I ever go back? At the moment, I am highly considering it, possibly even the next semester. I will most likely work towards joining a nursing program that will not only certify me as a registered nurse (RN), but will also help me add more and more useful information to this site.
It is definitely an option but as of right now, I am focusing on working as much as I can at the hospital so I can fix up the house I am in the process of buying, and building this website.
My Brother
My brother is also a caregiver. He used to work as an RN in Tennessee, although he used to work at the same hospital where I am currently employed. He is the one who helped me get my job. He now works as a certified registered nurse anesthetist (CRNA). Click here to learn more about what he does.
Without him, I probably would not have gotten the hospital job I did so easily considering they prefer CNAs with experience. I clearly saw why once I started because it was a big eye opener. I had to change my whole perception of a job. Working fast food, which was my previous job, is a totally different ball game.
Solo Build It!
I am building this website with a program called Solo Build It!. I have been using it for quite some time now and I can gladly say it has been well worth the investment. I have yet to find a program that can even compare to this one.

If you have any interest in building a website, I highly recommend you to at least look into it. Just know that it takes a lot of time and dedication to make it work. This is certainly no get rich quick scheme. Quite the opposite actually.

I was just in the planning stages of this website for about 5 months before I even started the actual building. Although, some people work way faster than me. I tend to take my time and try to absorb everything before I take action. This can be both a strength and a weakness. Don't fall into the trap of never taking action. Without action, all the planning in the world is in vain.

Just know you will not have a successful website overnight. Work hard though, and you will succeed. Sounds cliche, but there is so much truth to that statement. I'm still holding onto that mentality myself. I have thought about giving up many times but I just keep pushing myself to improve. I know one day it will pay off.

From About Me - Owner of Caregiverology.com to Home
Sep 21, 23 06:23 PM

Diabetes is a serious health condition, and needs to be closely monitored in order to avoid further health complications.

Sep 13, 23 06:20 PM

The cervix is a muscular tube in the female reproductive tract that connects the uterus to the vagina allowing fluids to enter and leave the uterus, and serves as a passageway for natural childbirth.

Sep 05, 23 08:35 PM

Gardening can support the physical and emotional wellbeing of adults at any age, but for people with dementia it can have particularly profound benefits. Here are five ways that gardening can be benef…