What is a Hospital Career Like?
Hospital careers can be very challenging experiences but at the same time, extremely rewarding. The rise of aging baby boomers means that the demand for hospital employees is going to significantly increase over the next few years. Read on if you are wondering if you are up for the challenge.
Different positions  They all matter  Hours  What is it like?  Emotional  Patience  All for one!  More than a job  Pin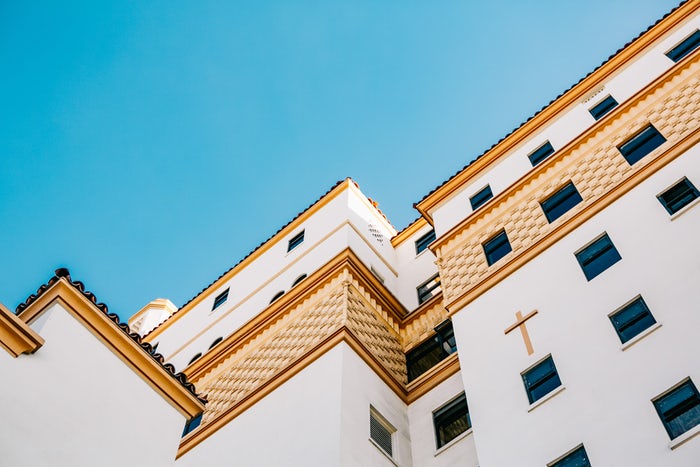 Hospital building
Different Positions
Of course there are many different positions of employment for a hospital career. From ones that require years and years of classes and training such as doctors and surgeons, to positions that requires little to no schooling such as housekeepers and janitors.
I have had quite a few years of experience being a certified nursing assistant, or cna, so that is what I'm most familiar with. They do many of the standard caregiver duties.
I currently work as a registered nurse. I work with many other types of staff but most notably other nurses. Nurses and cnas are two of the positions who have some of the most patient interaction. 
Every Position Matters
Regardless of their job position, every single person working in a hospital has to work together toward a common goal. That goal is to give the best care possible to the patients who go there. It takes all of the staff for everything to fall into place properly.
I say this because I don't want anyone to think a certain hospital career is insignificant. All positions are necessary including the ones that don't necessarily interact with patients directly.
Hours
With hospital careers, work hours vary greatly depending on the location and what your position is. Here are a few common examples of full time employment.
8 hours, 5 days a week
10 hours, 4 days a week
12 hours, 3 days a week
I personally work 12 hour shifts but often get lots of overtime. I start at 7 pm and don't get off until 7 am. Many people feel like that is a difficult shift but for me, it's not so bad once you get used to it. But I have heard many people say that they worked nightshift for years and never got used to it. It just depends on the person.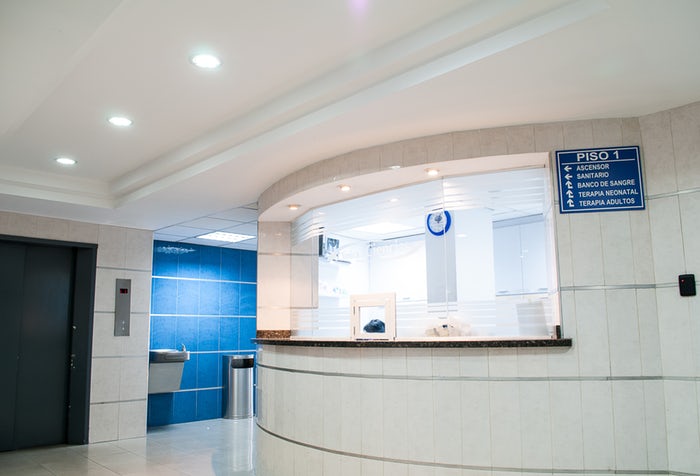 Inside hospital building
What is it Like?
What is it like having a hospital career? It is often fast paced, stressful, and demanding. You never know what is going to happen next. I have had shifts where I barely had time to take a break and eat and have even had to stay past my shift in order to finish everything.
This isn't to say every hospital job will keep you this busy. It varies from day to day and of course from facility to facility. There are days where I am hardly busy at all. It is impossible to predict how your shift is going to be but you always have to be prepared for a non-stop shift.
I don't say all of this in a negative way. In my opinion, it is an overall positive experience. Staying busy will often help the shift go by more quickly. Many people really like all of the excitement.
It is Often Emotional
Hospital careers can be very emotional. You will often encounter patients crying and screaming in pain. Some may be depressed or even suicidal. Others still may become verbally abusive and sometimes even combative. Visitors can sometimes be even more emotional than the patients themselves.
You have to prepare yourself for situations like these. Keep calm and handle the situation as professionally as possible. Do everything in order to make the situation as controlled as you can. When dealing with such strong emotions, things can easily get out of hand.
No matter how well you perform your job, there will be patients who are unappreciative and even rude at times. You can't let such things get you down. Caregiver depression  and stress is a serious issue. You have to understand that it isn't something you did or didn't do, it is just the attitude the patient has at that moment.
I have had many patients say hurtful things to me. I would be lying if I said that those things never bothered me. But I have also had those same patients apologize for the way they acted. People aren't always themselves when they are in pain or are heavily medicated.
What keeps me going is knowing that by the end of every shift, I contributed to saving people's lives. Does this mean I never encounter deaths? Of course I do. Post-mortem care is part of my job description. But I also have the comfort of knowing that everything possible to save that person's life had been done and I was a part of it.
If you show your patients that you care about them, they will appreciate you for it. When they show their appreciation for what you do, it really makes everything worthwhile.
Patience is a Necessity
For any hospital career that requires you to work with patients, you have to have patience. Those two words sound similar for a reason. If you are not a patient person, you will absolutely have to teach yourself to be.
Your patients are there for a reason. Of course some of them are easier to care for than others, but they all deserve to be treated well. If you are impatient, hiding it doesn't always work. It will often show and affect the care you give no matter how much you ignore the problem.
I have had one patient that required more care than all of my other patients combined. Some of them may need lots of extra bathroom assistance while others may have dementia. Regardless of the reason, it is my duty to care for them just like every other patient I have ever had.
You have to treat your patients as if they are a member of your own family. If you wouldn't do something or act a certain way if your family member was in that hospital bed, you better not do it to someone else's. No matter how difficult a patient is, they are still a person and should be treated like one.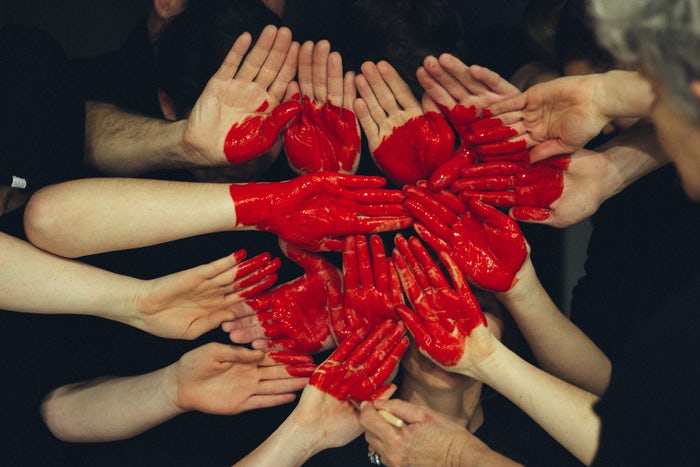 All for one!
All For One!
At the facility where I am employed, we actually have a saying going around called "All for one". This is simply stating that every employee has to work together in order to satisfy just one patient. It is a group effort and it only takes one person to give them a negative outlook on the entire facility.
We often will all together say this quote during staff meetings. Someone will ask "What are we?" and everybody at the same time will shout "All for one!" This reminds and helps motivate everyone to carry that mentality with them as a reminder to care for our patients to the best of our ability.
More Than a Job
A hospital career is really more than just a job if you allow it to be more. I know my job has had a large impact on my life even outside of work. It makes you look at your life, as well as the lives of others, in a different way. Many of these inspirational quotes sum up my feelings well.
It constantly reminds you that sickness, and even death, can happen to anyone at anytime. This may seem like a negative thing but it really helps you see all of the positive aspects of your life as well as the lives of others. It encourages you to live the best life that you can and to help others, even outside of work.
Pin this content!
Caregiver Employment Tips and Resources
From What is a Hospital Career Like to Home
Sep 21, 23 06:23 PM

Diabetes is a serious health condition, and needs to be closely monitored in order to avoid further health complications.

Sep 13, 23 06:20 PM

The cervix is a muscular tube in the female reproductive tract that connects the uterus to the vagina allowing fluids to enter and leave the uterus, and serves as a passageway for natural childbirth.

Sep 05, 23 08:35 PM

Gardening can support the physical and emotional wellbeing of adults at any age, but for people with dementia it can have particularly profound benefits. Here are five ways that gardening can be benef…