What Does Aging Baby Boomers Mean For Caregivers?
As the days go by, there are more and more aging baby boomers surpassing the average retirement age of 65. Because of this, there is now a greater need for caregivers than there ever has been.
Who are they?  Sandwich generation  What does this mean?  Good news  We are secure  Prepare now
Who Are They?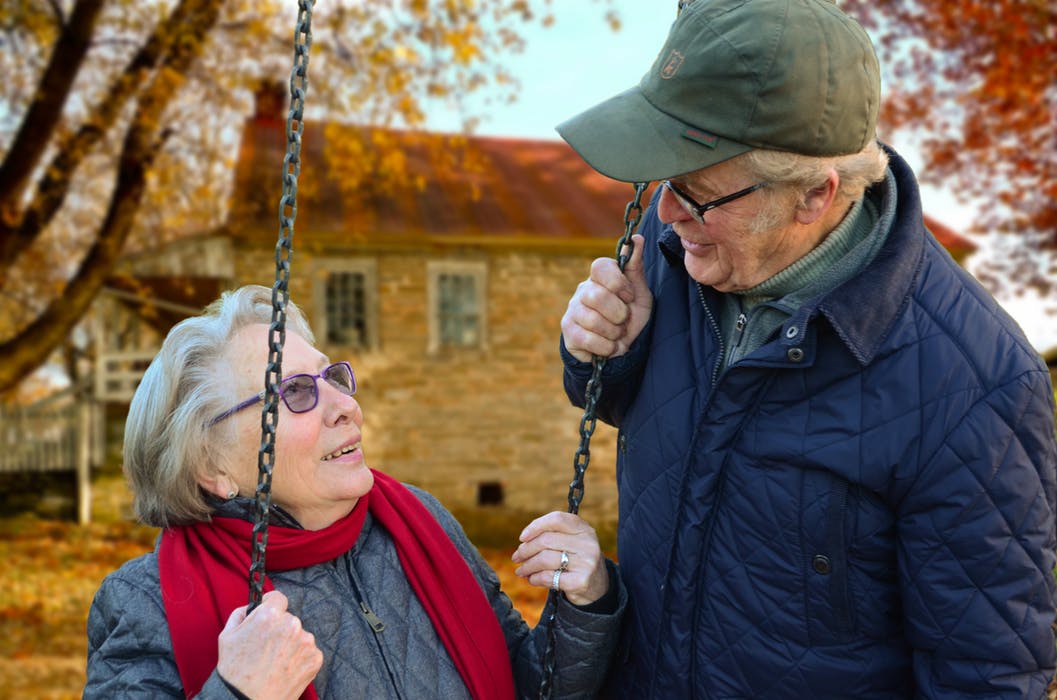 Baby boomers are American adults who were born between 1946 and 1964. There are about 77 million of them making up about 25 percent of the entire U.S. population according to CNN. That makes them the largest generation in United States history.
This will result in a third of the U.S. population to be 65 or older by the year 2030. People at this age often need more medical care and assistance with activities of daily living (ADLs) than younger people. As our body ages, more and more problems arise that need further attention. There is nobody to blame for this, aging is just a natural part of life.
The Sandwich Generation
The sandwich generation is a term that is actually officially in the Merriam-Webster dictionary. It is defined as a generation of people who are caring for their aging parents while supporting their own children. This is becoming more and more common as the years go by and the trend will only continue to rise with no sign of slowing down any time soon.
Children who end up going to college often stay home with their parents while doing so due to the time and money it takes to continue their education. Many even go back home after college due to a lack of ability to find a job in their field or to help pay back student loans. Not to mention they may even have children of their own by this time in their life.
What Does This Mean?
This means that the need for caregivers is only going to increase for the next few years. This includes those who work in hospitals, nursing homes, and assisted living facilities. Those places on average have mainly elderly patients.
People assisting their own family and friends are also going to increase. Home health aides can assist but that isn't always enough. Depending on how much care the patient needs, many caregivers will have to care for them full time, especially if they can't afford long-term care or a senior living home.
This will more than likely greatly increase the amount of people suffering from caregiver stress. In these cases especially, caregiver care cannot be understated. It is too easy to become overwhelmed. Don't let this happen to you. Take care of yourself so you can effectively take care of others.
The Good News
In a way, this is good news for people who plan to work in healthcare. If you are concerned about getting an education in the medical field because you are afraid there won't be any positions available, worry no more. More and more positions for employment will become available as the years go by in order to reach the demand needed to care for this rising amount of aging baby boomers.
On the other hand, a lot of people are already aware of this fact so more and more people are trying to get jobs in this field. You may think that this may reduce the demand, but the increase of aging baby boomers is going to be so massive over the years, healthcare workers aren't likely to have a hard time finding a job.
Nursing programs and certified nursing assistant programs are everywhere. Many people are taking these courses and starting a lifelong career in this rewarding field. You typically don't have to look far to find one near you. A simple search online will likely show multiple available options, some of them being almost completely online.

The Medical Field is Secure
Some jobs come with the risk of being laid off from lack of work but that doesn't happen too often in this field. At some facilities, there are times that not as many employees are needed, but that doesn't usually last too long. The demand will usually increase in a very short amount of time.
Many other jobs can replace employees in a snap, but there is often lots of training and shadowing involved in the medical field. Because of this, it is often extremely expensive to hire new employees. Therefore, managers are usually more tolerant of new workers and will try to work problems out rather than immediately find a replacement.
We Need to Prepare Now
It is a scary thought to think about how fast the need for caregivers will increase. There is even work being done on robot caregivers from various companies. If we don't start preparing now, we may be in trouble in the near future. Spread the word of this sudden increase of aging baby boomers before things get out of hand. Their future care depends on us.
From What Does Aging Baby Boomers Mean For Caregivers to Home
Sep 21, 23 06:23 PM

Diabetes is a serious health condition, and needs to be closely monitored in order to avoid further health complications.

Sep 13, 23 06:20 PM

The cervix is a muscular tube in the female reproductive tract that connects the uterus to the vagina allowing fluids to enter and leave the uterus, and serves as a passageway for natural childbirth.

Sep 05, 23 08:35 PM

Gardening can support the physical and emotional wellbeing of adults at any age, but for people with dementia it can have particularly profound benefits. Here are five ways that gardening can be benef…