In Home Care or Assisted Living: Which is Right for Your Senior?
Approximately 90 percent of seniors want to continue living in their own homes as they get older, according to AARP. This is called aging in place, and it is the best option for many of them if they can arrange for in-home care when needed. For others, it may be best to move into a retirement community or an assisted living facility.

Why  Safety  Hygiene  ADLs  Best  In home pros  In home cons  ALF pros  ALF cons  Level  Home  Budget  Cost  Advice
Why Would Your Senior Need Care?
Below are some common reasons why seniors may need care.

Safety
There may be a time when it is no longer safe for seniors to live at home alone. Often this is due to signs of dementia or difficulties with mobility. To ensure their safety, some will often need to make modifications to their homes, and those who live in two-story homes may want to investigate stairlift prices before making a decision.

Personal Hygiene
For seniors who have difficulty with personal hygiene practices, it may be time to find assistance. This includes perineal care and incontinence.

Activities of Daily Living (ADLs)
Some seniors need help with daily living tasks, such as housekeeping, meal preparation, running errands, and personal care. When it becomes difficult to manage these tasks independently, it's probably time to consider some type of care.

In-Home Care vs Assisted Living: Which is Best?
There are different types of retirement communities. Your senior may not need the extensive medical care and personal care provided in a nursing home, and living in an independent living community with no help at all may not provide enough assistance.
For many, choosing an assisted living facility is the best choice when they need some assistance with personal care, but they can still live independently. For others, in-home care is the best option. Below are some pros and cons of hiring in-home caregivers and moving into an assisted living facility. 

In-Home Care Pros
Seniors can stay in the comfort of their homes.
They can choose their own caregivers to assist them with the specific things they need.
Depending on the type of care needed, the cost of in-home care is often lower than in an assisted living facility.
There is flexibility in the type of care provided, such as housekeeping services, home health care, privately-hired caregivers, or family caregivers.
In Home Care Cons
Seniors' homes may need to be modified to meet their safety and mobility needs.
Living alone may make them feel isolated. 
If around-the-clock care is needed, the cost can be high.
The individual and their families are responsible for hiring caregivers and finding back-up care when needed.
Assisted Living Facility Pros
While seniors are living independently, around-the-clock assistance is available.
Depending on the facility, they may live in their own rooms or small apartments, which will help them feel at home.
There are more opportunities for social interaction.
The individual and their families are not responsible for hiring caregivers.
Assisted Living Facility Cons
Seniors may have different caregivers, rather than one with whom they can build a relationship.
There are limitations on the level of care, and you may need to hire a private aide and pay out of pocket.
Some individuals may not enjoy living in a group environment.
Determine What Level of Care is Needed
While some seniors might need caregivers to come in a couple of times a week to help with housekeeping and running errands, others need daily assistance with personal care, meal preparation, or bathing. You should think about what your senior can do without help and which things will require additional support.

Determine if Their Own Home Will Meet Their Needs
As people get older, they have a higher risk of falls, and those with mobility limitations may be more at risk. According to the National Council on Aging (NCOA) statistics, falls are the main cause of fatal injuries for seniors in the United States. There are things you can do to reduce the risk of falls in the home and make it a safer environment, such as installing grab bars in the bathroom, nonslip flooring, a walk-in bathtub, or a stairlift.

Discuss Budget and Finances
The cost of care can be expensive, so budget is an important consideration. Most health insurance plans will not cover long-term care. If your senior has purchased a long-term insurance plan, that plan should help pay for the cost of care, but make sure to check the plan because some plans only cover care received in a facility and won't cover in-home care.
Medicare also does not cover the cost of long-term care when it is limited to personal and homemaker services. Medicaid may cover a portion of the cost for their care depending on your state and your situation.
Your senior will typically have to pay for the cost of in-home care out-of-pocket, but in some circumstances, he or she may be able to receive assistance through the Medicaid Waiver Program, which pays for in-home caregivers for seniors. The eligibility requirements for the Medicaid Waiver Program vary by state, and in many cases, they will be added to a "wait list," which could keep them waiting for several months or even several years in some states.
Individuals who are Veterans with VA pensions may have additional options for financial assistance. Depending on the specific situation, other options may include reverse mortgages, annuities, selling their homes, or life insurance conversions.
How Much Will Care Cost?
Genworth's Cost of Care Survey 2019, provides information on the median cost per month for in-home care and assisted living care. The numbers are calculated in median cost per month:
In Home Care: Homemaker Services - $4,290
In Home Care: Home Health Aide - $4,385
Assisted Living Facility - $4,051
Get Advice from Family and Friends
While it's important to do your own research, it's good to talk with your other family members and friends who may have been through this experience. They might offer some insight that makes you think of issues you hadn't thought of before now. Just make sure they are completely honest and upfront with the best interest of both parties in mind.
Preparing to help your senior make the decision to have in-home care or move into an assisted living facility can be a bit overwhelming, so it's important to be well-informed. By examining the pros and cons of each choice, considering finances, home modifications, and what level of care is needed, you can be more confident about the decision.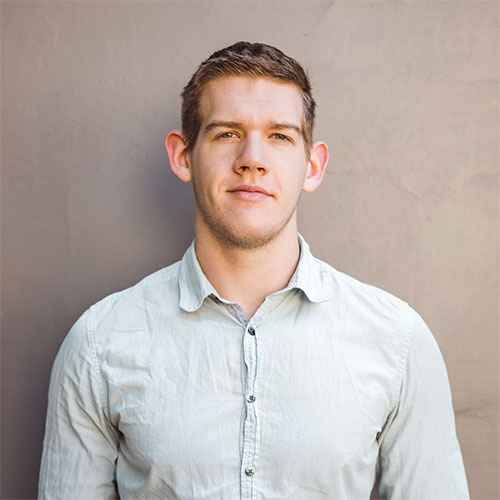 Author's Bio:
Joseph Jones has been writing senior care and aging-related articles for years. He got his start while writing for a personal blog before he was offered to work at California Mobility in 2018 as the Content Marketing Manager, creating highly informative guides and health awareness articles for aging adults.
He's currently contributing to a variety of blogs in the senior health industry in hopes to spread information about taking care of seniors and what to expect in the aging process.
Guest Articles Written for Caregiverology
From In Home Care or Assisted Living: Which is Right for Your Senior? to Home
References:
https://www.aarp.org/livable-communities/info-2014/livable-communities-facts-and-figures.html

https://californiamobility.com/how-much-does-a-stairlift-cost/

https://www.ncoa.org/news/resources-for-reporters/get-the-facts/falls-prevention-facts/
https://www.medicaidplanningassistance.org/medicaid-hcbs-waivers/
https://www.medicaid.gov/medicaid/section-1115-demo/demonstration-and-waiver-list/index.html
https://www.genworth.com/aging-and-you/finances/cost-of-care.html
https://californiamobility.com/

Sep 21, 23 06:23 PM

Diabetes is a serious health condition, and needs to be closely monitored in order to avoid further health complications.

Sep 13, 23 06:20 PM

The cervix is a muscular tube in the female reproductive tract that connects the uterus to the vagina allowing fluids to enter and leave the uterus, and serves as a passageway for natural childbirth.

Sep 05, 23 08:35 PM

Gardening can support the physical and emotional wellbeing of adults at any age, but for people with dementia it can have particularly profound benefits. Here are five ways that gardening can be benef…