Precautions to Take during Festivities for Seniors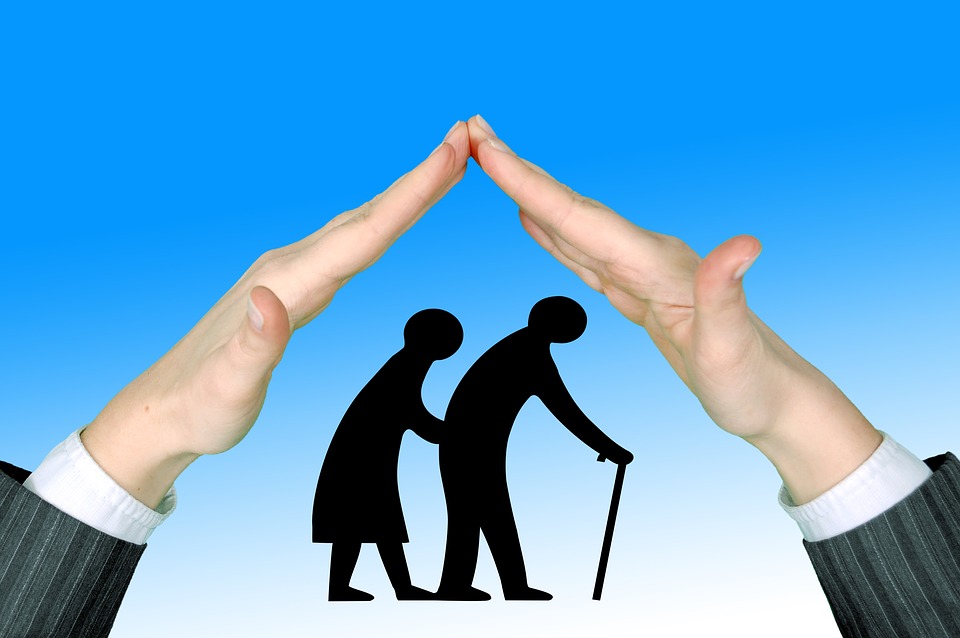 The festive season is upon us, and there is joy and cheer all around! A time for parties, family bonding and get-togethers. Of course, making the seniors a part of these celebrations is not only in keeping with the spirit of the festivals, but will also enhance its joys and make it more memorable.
The memories stay with you long after they have said goodbye to this world. However, while celebrating, it is necessary to take precautions to ensure their safety to make your celebrations a success.
Fire  Floor  Outdoor  Travel  Cooking  Medical
Precautions against Fire Hazards
Since decoration materials such as tissue paper and flammable cotton are highly combustible, they must be placed as far as possible. If not, they should be kept away from fireplaces, bare electrical wires, or candles to keep them away from ignition. Real trees are at a higher risk of catching fire and should be avoided if possible.
Try to buy artificial trees that are labelled as Fire Resistant. It is better to have an emergency fire plan in place for the venue of celebrations. Smoke detectors should be installed in each room, and a fire extinguisher can be handy when there is a fire hazard. Your plan of action should entail a common place to meet that everyone knows about and what should be done in the event of a fire.
Precautions with Christmas Trees
Christmas festivities are incomplete without Christmas trees, which families come together to decorate with ornaments and place gifts for one another beneath. But they can be dangerous too! There is nothing like the fresh piny smell of a live Christmas tree spread in the house. But make sure that your tree has green needles and is not dry while buying one since it will be more prone to catch fire.
To find out if your live tree is fresh, check if the needles are green and are not breaking easily. The bark should be sticky and produce resin. Use of flame-resistant ornaments and keeping the tree away from vents, radiators, fireplaces, and candles and keeping its stand full of water will ensure that you and your loved ones will have a safe Christmas.
Precautions for Electrical Safety
A Christmas decoration is incomplete without fairy lights. However, their extra electrical cords could be a fire risk or a fall and trip hazard for seniors. Beware of lower-quality electrical equipment as they may cause electrical shortages leading to electrical fires.
Similarly, extension cords across the floor or hidden under rugs could cause tripping problems for your seniors. Hence, battery-operated Christmas decorations are a safer option. And do not forget to place the Christmas tree near an outlet so it is easily lit.
Precautions with Floor Arrangements
Do elaborate Christmas decorations on the floor. It should be out of the way and in a place that is not frequently accessed. Floor decorations may hinder the seniors' walkers or canes or hamper their ability to walk, increasing their chances of falling. Similarly, decorative floor rugs concealing electrical cords can cause seniors to trip and fall.
Excess furniture, electrical cords and decorations can lead to fall hazards for all ages. Hence, keep the decorations simple and pathways around the home free of clutter. Ensure all the flooring is tacked down, and use non slip backing on all throw rugs and area rugs. Use night lights in bedrooms, bathrooms and hallways.
Precautions with Outdoor Electrical Outlets and Pathways
Outdoor arrangements are better during the pandemic because the risk of spreading the virus increases when more people gather indoors. Ensure that masking and social distancing are followed. If you have to make indoor arrangements due to inclement weather, ensure all the doors and windows are open for better air circulation.
Create a seating chart whether the arrangement is indoors or outdoors. A seating arrangement, including separate tables with adequate distance between guests, can effectively reduce the risk of transmission since masks cannot be worn while eating and drinking.
During outdoor decorations, ensure that the extension cords for outside lights and yard displays are tucked safely away, closest to the base of your home. The electrical wires should not cross pathways and stay levelled against the side of your home. The walkways should be completely clear. If the walkways, patios, or driveway become snowy and icy, then the snow must be cleared away quickly to ensure safety for all.
Precautions for Travel
Unfortunately, travel by car during holidays has the highest fatality rate of any primary form of transportation. Alcohol impairment is a leading cause of traffic accidents around Christmas and Thanksgiving when roads are congested with vehicles and travelers who are in a hurry. To keep everyone safe, prepare the vehicle for inclement weather and carry a car emergency kit.
Remember to sleep well before the journey and never drive while drowsy. Avoid distractions like using a mobile and talking often to passengers while driving. Ensure that the seniors are properly and comfortably belted and buckled to their seats.
For air, train or bus travel, book nonstop tickets to avoid the hassles and confusion of changing flights, trains or buses. These days airports, railway and bus stations offer special wheelchair assistance or attendant help to seniors with mobility concerns. Remember to ask for the service at the time of booking tickets.
Precautions for Cooking and Eating
What is a festival without those delicious aromas emanating from the kitchen? But cooking injuries such as minor burns, cuts, kitchen fires and turkey fryer accidents can be an unfortunate reason for emergency room visits during the festivals. Traditional, mouth-watering meals can cause digestive challenges for seniors with health conditions.
A high amount of sodium can lead to a rise in blood pressure, while sugary delights can cause a rise in blood sugar levels. An overload of salt may trigger shortness of breath, palpitations, fainting and even heart failure in seniors with heart issues. Excess sodium can also cause an imbalance of internal fluids that stresses the blood vessels and kidneys.
Food poisoning or severe gastritis caused by improper handling, cooking or storing of food can be hazardous for seniors with already compromised immune systems. So, reduce the usage of salt and sugar and substitute healthier, lower-cholesterol fats in recipes. To begin with, keep seniors with unsteady hands away from kitchen knives and hot cooking pots and serve smaller portions.
In times of pandemic, it is better to avoid family-style buffets. Prepare individual plates for guests, and appoint one server, so everyone can remain seated and avoid unnecessary mingling. Instead of potluck-style, have each family bring their foods to enjoy picnic-style.
When not eating, remember to wear masks to protect yourself and others from the asymptomatic spread of the virus. Keep extra disinfecting wipes and hand sanitizers ready for guests. There should be adequate hand washing soap and disinfecting wipes near the bathroom sink so guests can wipe handles and faucets post-use.
Medical Precautions
Remember to order and pack all their daily medications for the holiday trip. Do get extra doses in case of an extended holiday stay. The medicines should be in cabin baggage instead of cargo luggage to be accessible at hand all the time. A list of all medications, supplements, and their dosages, should be carried along with a list of all physicians' names, phone numbers and addresses in case a medical emergency arises.
Precautions with Games and Gift Giving
Interactive games and sports activities are most enjoyed by seniors at family gatherings for Christmas and thanksgiving. To ensure their safety, you should modify activities for those with mobility or stamina limitations. Start with a warm-up session of slow stretching. Make teams of seniors with grandchildren to work on puzzles, crafts, skits and board games.
You may alter entertainment options in times of pandemic. Choose a holiday movie or television serial that everyone can enjoy while seated socially distanced from one another. It is best to avoid multiple handling of the cards and game pieces, leading to infections. Gifts should be disinfected before giving if they have been sneezed on or coughed upon.
Masks should be worn when exchanging gifts. After removing the wrapping paper, wash or sanitize your hands and enjoy your gift! Try not to hug your loved ones in gratitude, but if you must, please wear a mask and turn your face away from their faces.
Precautions to Handle Emergencies
A first aid course or CPR training comes in handy for an emergency. Learn to identify the common symptoms of a heart attack or a stroke. If a senior shows signs of a heart attack or stroke, call 911 or emergency services immediately. If the person stops breathing, perform CPR.
In case of a fall or injury and signs of serious bleeding, bruising, swelling, or bone fracture, you should seek emergency medical care. In case of a head, neck, back, hip or thigh injury, keep the senior still and do not attempt to move them. Calmly reassure them, keep them comfortable and warm, and do not give them food or drink.
Call 911 or local emergency services. Minor injuries can be treated at home because hospital emergency rooms may expose seniors to more senior infections.
Thank you John Francis for contributing this article.
Guest Articles Written for Caregiverology
From Precautions to Take during Festivities for Seniors to Home
Sep 21, 23 06:23 PM

Diabetes is a serious health condition, and needs to be closely monitored in order to avoid further health complications.

Sep 13, 23 06:20 PM

The cervix is a muscular tube in the female reproductive tract that connects the uterus to the vagina allowing fluids to enter and leave the uterus, and serves as a passageway for natural childbirth.

Sep 05, 23 08:35 PM

Gardening can support the physical and emotional wellbeing of adults at any age, but for people with dementia it can have particularly profound benefits. Here are five ways that gardening can be benef…