The Best Solution to Your Aging Care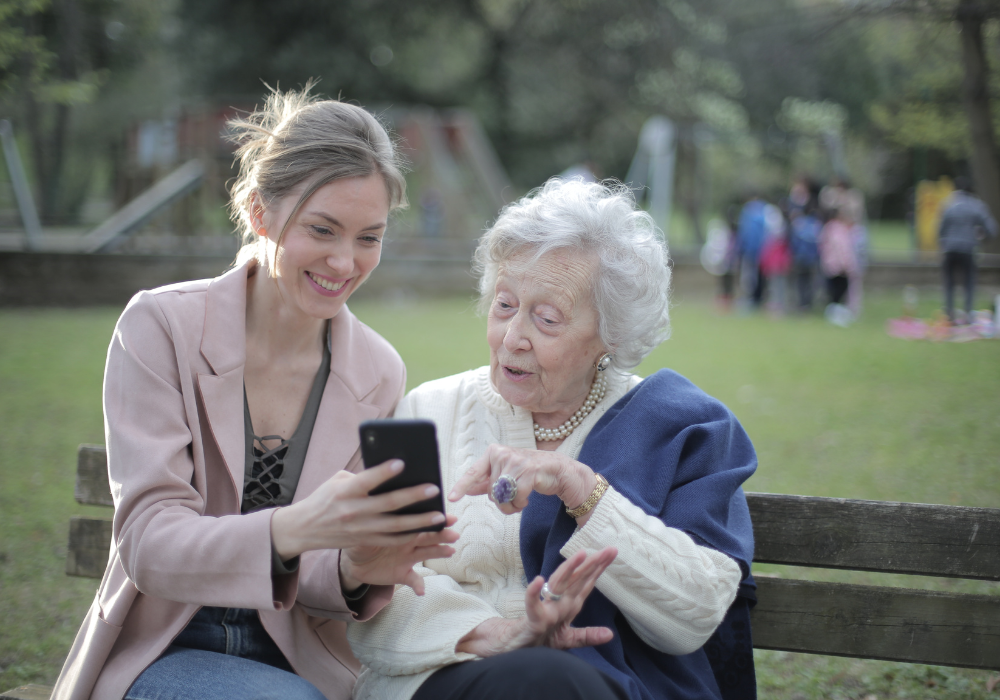 The creeping density of aging societies is not only a challenge for public administration, policymakers and healthcare providers, this goes for anyone who has or will have an older family member or loved one in their life, and anyone lucky enough to grow old themselves. Staying healthy as an older person requires much more than medication and therapy alone can provide.
Aging  Home  Family  Community  Independent  CCRC  Assisted  Nursing  Memory  Verdict
Aging in Place
Aging in place means staying in your own home as long as possible, rather than going into retirement or long-term care. Aging in place can be a viable option if you just need some support for day-to-day rehabilitation, enjoy a close network of family and caregivers, and can access the right home care services to meet your needs. By looking at the range of services offered, you can decide if aging up in place is the best way to maintain your independence and make the most of your golden years.
Home Care Help in Aging in Place
Although it may be hard to accept, most of us will receive some form of care after the age of 65. Maybe you're used to doing everything yourself, sharing tasks with a partner, or relying on a little help from family members at home. But as you get older and circumstances change, moving around and taking care of yourself can become even more difficult. However, the establishment of supportive housing or a nursing home is not attractive if the idea is to keep living in your own home with home care services.
Household Maintenance
It takes a lot of work to easily maintain the household. But you can explore laundry, shopping, gardening, housekeeping, and handyman services. However, tax and health services can be helpful if you are struggling to keep track of bills and personal property.
Transportation
Transportation is an important issue for aging adults. Maybe you find it difficult to drive or you don't want to drive at night. Using trains, cars, ride-sharing apps, discounted fares and senior transportation services can help you maintain your independence and maintain a social network.
Home Modifications

However, home modifications can help keep your stay comfortable and accessible if you have limited mobility. Variations can include similar effects such as grab bars in the shower, ramps to avoid or minimize the use of stairs, or even installing a new toilet on the ground floor.

Personal Care

Help with daily living arrangements, such as dressing, bathing, or medication and meal preparation is called special or personal care. Home nurses can provide specialized care services that range from several hours a day to 24/7 care. They may also provide limited support for taking blood pressure or with effects similar to giving medication reminders.
Health Care
Trained professionals such as occupational therapists, social workers, or home nurses can provide some healthcare services at home. Check with your insurance or healthcare provider about what content is available, although you may have to pay some of the cost. Hospice Care can also be done at home.
Day Programs
Day programs or adult day cares can help you occupy yourself with exercise and socializing during the day, while you can arrange a break for your caregivers. Some day-care programs are primarily social, while others offer limited health services or specialize in conditions such as early-stage Alzheimer's disease.
Family Caregiving
This option usually uses family caregivers rather than professionals or a facility, although this may look different for each family. For example, seniors can move forward if a family caregiver regularly visits their home. In other situations, moving the senior into a family member's home works better. Because hiring professional help or living in an institution is expensive, family care can be an elegant option for some seniors who have close cousins ​​who are willing and able to help.
If your senior is independent and wants a home-like environment, but you worry that they deserve social support, an active adult community can be a good option. Residents typically live in separate residences similar to townhouses, apartments, or condos (sometimes rented, or owned). Medical services are not provided, but social services and recreational therapy are often provided. 
These areas, sometimes called age-restricted communities, are for seniors (usually 55 and older), according to the American Academy of Family Physicians. Some communities are general, while others focus on a niche, such as the LGBTQ community.
Independent Living
This option usually provides additional structure and on-site services such as dining, social and recreational services, security services, fitness centres and other amenities that can enrich the lives of seniors and remove the burden on the family. In addition, there are usually new aids if they are sometimes needed. 
They are intended for seniors who are still independent and do not need help with daily activities or medical care, but want more facilities and services than are available in active communities.
Continuing Care Retirement Communities (CCRCs)
Continuing Care Retirement Communities (CCRS) offer multiple types of senior care services in one location with resort-style amenities, allowing residents to transition from independent living to assisted living to skilled nursing care as health conditions and needs change. Although residents may need to relocate within the on-property housing, they remain in the same community, which is beneficial for those looking for stability and avoiding the headaches of typical relocations. It can also be an ideal outcome for aging couples who want to live in the same community but have different needs.
Assisted Living
Assisted Living is more practical than independent living and is aimed at seniors who are beginning to need help with daily tasks but do not have major medical requirements. Assisted living facilities provide therapy and usually recreational therapy and exercise, transportation for medical supplies, and on-site services such as beauty salons or movie theatres. These communities help if your loved one lives alone and/or struggles with activities such as cooking, cleaning, laundry or bathing.
Nursing Homes
Nursing homes may share the same characteristics as other facilities, but what sets them apart is their focus on providing 24/7 certified nursing care. These facilities are more regulated than previous options and have staff with additional medical training, which can make them feel more clinical. 
If an elderly person needs help with daily work and they have health problems, a nursing home that offers ongoing care is often suitable. Some seniors need nursing homes only for a short time, such as to recover from a hospital trip, while others stay for long-term support and 24-hour medical care.
Memory Care
There are stand-alone care facilities and care facilities that are part of a larger assisted living or nursing home. In any case, these care units are mainly intended for the elderly who struggle with dementia or Alzheimer's disease, because their requirements are different from those without cognitive impairment. These facilities have features and resources that can be viewed by seniors who are demented or suffering from Alzheimer's disease. Because this population is more likely to wander, these facilities have more quasi-surveillance and security capabilities.
Verdict
Lisa M. Cini, a local blogger who writes blogs about how she managed to look up for the best aging society for her aging mother, says "Not all families are suited to moving their elderly loved one into an assisted living facility, but the conveniences of installation can greatly benefit those who are. There are a lot of people at home with untold health problems who would be more comfortable in a place with a spa and a physical therapist," she says. 
But retirement housing can also offer these effects. "If you're the kind of person who enjoys social business and longs for community." In the end, the best senior care option is a specific decision for you and your loved one based on requirements, preferences and financial capabilities.
Thank you John Francis for contributing this article.

Guest Articles Written for Caregiverology
From The Best Solution to Your Aging Care to Home
May 18, 23 01:14 PM

The creeping density of aging societies is not only a challenge for public administration, policymakers and healthcare providers, this goes for anyone who has or will have an older family member or lo…

Apr 28, 23 09:25 AM

Life transitions can be rough on all of us. But for older people with dementia, moving into their relative or friend's place can be highly challenging.

Apr 25, 23 02:29 PM

As people age, they may face various physical, emotional, and mental challenges that can impact their quality of life.