Common Medical Conditions That Make Caregiving Harder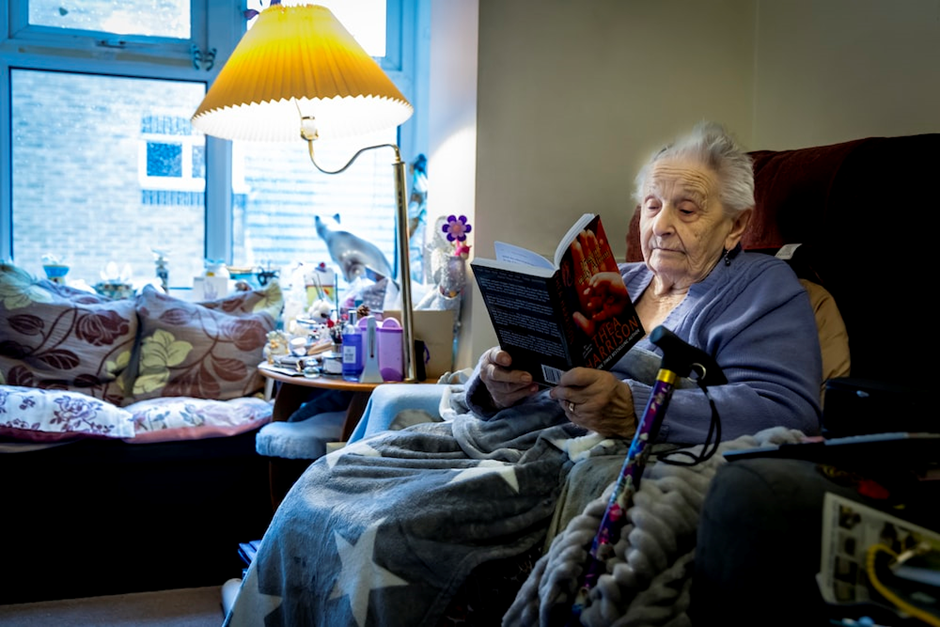 If you just entered the caregiving field, don't feel intimidated. Approximately 40 million Americans offer free or uncompensated care to family members and their loved ones. People need care because of several reasons. A National Alliance for Caregiving survey found that three in five people in need of care have long-term physical conditions, while 37% of study participants have multiple ongoing illnesses. If caregiving is your calling, consider enrolling in an online DNP AGACNP program to advance your skills. Below are common medical conditions that make caregiving quite challenging:
1. Mobility challenges
Limited mobility is probably the biggest challenge to effortless caregiving, especially for the elderly. More than 50% of adults aged above 65 have arthritis, making it the most common chronic health condition caregivers have to manage. Seniors also battle osteoporosis, which increases the risk of falls and fractures. Falls and fractures caused by arthritis and weak bones make it difficult and impossible for the affected persons to remain physically active.
The primary role of caregivers is to prevent their patients from getting hurt. Interestingly, seniors with mobility issues face a high risk of injury in their homes. Caregivers should maintain a clutter-free home environment and remove potential hazards to ensure the safety of patients with mobility challenges.
2. Mental health issues
Most caregivers focus on their patient's physical health, often forgetting that patients also face serious mental health challenges. The CDC estimates that 20% of adults aged above 55 years struggle with depression and anxiety. Physical health issues, substance abuse, and loneliness exacerbate mental issues.
Unfortunately, most mental health issues affecting the elderly often go undiagnosed. Caregivers should strongly advocate for screening senior adults for mental health challenges. You should also introduce physical activities and therapy and encourage social engagement to keep the minds of patients under your care active.
3. Alzheimer's disease and dementia
Dementia and Alzheimer's disease-associated memory loss is another health challenge frustrating to caregivers and family members. Alzheimer's foundation data show that one in every ten seniors over 65 has dementia caused by Alzheimer's disease. These conditions make it challenging for caregivers to fulfill their care goals.
While people with these conditions appear physically healthy, they can't live normally and healthily without close supervision. Close monitoring is important to ensure the patients' safety and self-care. Most patients require intensive care, including regular reminders and redirection.
4. Vision loss
Vision challenge is another significant challenge that hinders caregiving. 10% of seniors above 65 years develop some form of vision loss caused by diabetic retinopathy, glaucoma, cataracts, or age-related macular degeneration. Poor vision causes several caregiving challenges for caregivers, seniors, and family members.
The safety of aging adults is the primary concern. Poor vision increases the risk of falls and injuries. Medication management also becomes an issue, especially if the patient can't see dosage directions. Poor vision also contributes to isolation, loneliness, and depression.
Endnote
Very few adults stay healthy in their old age. Most develop chronic medical conditions that require close monitoring by professional caregivers and healthcare givers. As an aspiring caregiver, getting versed in common conditions facing aging adults allows you to provide quality care.
From Common Medical Conditions That Make Caregiving Harder to Home
Sep 21, 23 06:23 PM

Diabetes is a serious health condition, and needs to be closely monitored in order to avoid further health complications.

Sep 13, 23 06:20 PM

The cervix is a muscular tube in the female reproductive tract that connects the uterus to the vagina allowing fluids to enter and leave the uterus, and serves as a passageway for natural childbirth.

Sep 05, 23 08:35 PM

Gardening can support the physical and emotional wellbeing of adults at any age, but for people with dementia it can have particularly profound benefits. Here are five ways that gardening can be benef…