Three Emotional Benefits to Spending Time with Animals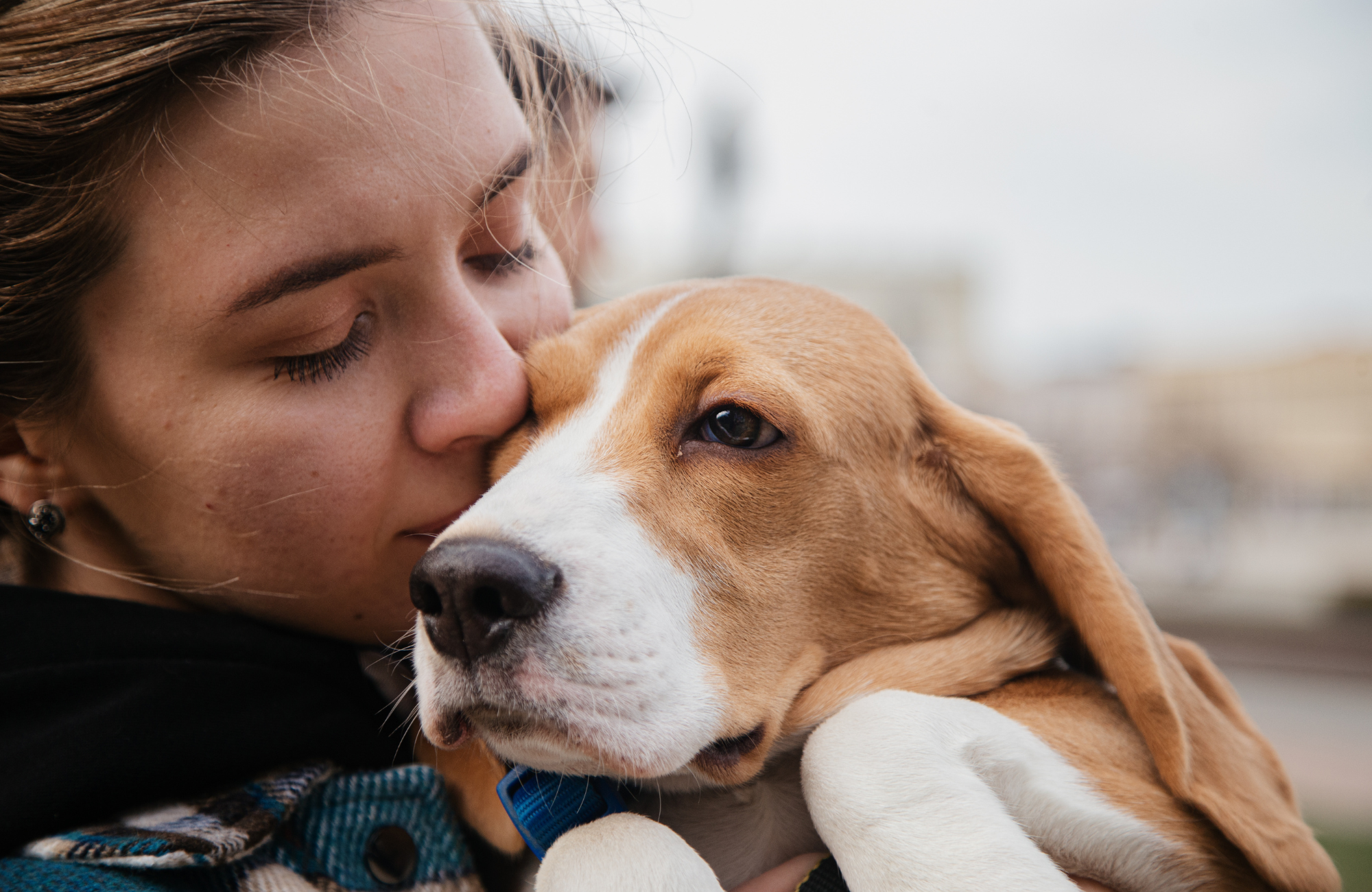 There are lots of reasons why people decide to introduce a pet into their lives. For some, an animal may feel like the missing piece in their family unit. For others, who are perhaps living on their own, pets can offer unconditional companionship and help to reduce feelings of loneliness.
Whatever the primary reason, there's little doubt that an animal has the power to enhance many different aspects of daily life. In particular, pets are able to support the mental wellbeing of their owners in lots of different ways. In this post, we'll explore three of the main emotional benefits to pet ownership.
Purpose  Confidence  Mindfulness  Healthier
Purpose and Drive
We all have those mornings where the hardest thing to do is to peel yourself away from your bed and attack the day. However, if you're responsible for the wellbeing of a pet, your furry friend will provide some motivation to get up and get going. Whether they need feeding, taking for a walk or just some love and affection, animals of any description can help us to feel more valued in daily life, and encourage us to stick to a better routine.
When we are able to establish a healthy and more consistent routine, it becomes easier to remain grounded and focus on the things we need to prioritize to support our wellbeing. Even if you factor in a short walk around the block each morning before starting work, this can go a long way to helping structure your day.
Self-Esteem and Confidence
Pet owners of all ages can benefit from a higher level of self-confidence when bringing a furry friend into their lives. The social skills of young children in particular can be enhanced by the presence of an animal in the home. They naturally make for wonderful icebreakers and conversation starters, which can help children to feel more comfortable and confident when speaking to new people.
For grown-ups, owning a pet provides the opportunity to engage with new people in different social settings; whether that's through a dog-walking club or simply when out and about on their own. You may also find it easier to strike up conversations or find common ground when interacting with strangers, which can help to boost confidence in social situations.
Honing Mindfulness Skills
There are lots of different ways we can be mindful in our day-to-day lives, and it often becomes more effective the more we practice. Different activities will work better for each individual, but engaging with a pet can be an extremely helpful way to reset and pull yourself back into the present moment. This doesn't necessarily mean you have to embark on a long walk with your dog, either. Mindfulness is all about focusing on the little things and
temporarily letting go of our negative thoughts, and pets are excellent facilitators in helping us to improve these skills.
You can make any time spent with your pet a more sensory experience, from feeling the softness of their fur to listening out for their approving noises. Often, people will be doing this naturally without even noticing, but making a conscious effort to integrate mindfulness into the time spent with a pet can provide lots of emotional benefits.
Pets Promoting Healthier Minds
Even when life gets on top of us and we start to feel a little out of control, your pet will remain a constant companion. But before committing, make sure to carefully consider your living situation and lifestyle to determine the type of animal that would suit you best, since bringing the wrong pet into the wrong home can do more bad than good for our mental wellbeing.
Thank you Alastair White for contributing this article.
Guest Articles Written for Caregiverology
From Three Emotional Benefits to Spending Time with Animals to Home
Sep 21, 23 06:23 PM

Diabetes is a serious health condition, and needs to be closely monitored in order to avoid further health complications.

Sep 13, 23 06:20 PM

The cervix is a muscular tube in the female reproductive tract that connects the uterus to the vagina allowing fluids to enter and leave the uterus, and serves as a passageway for natural childbirth.

Sep 05, 23 08:35 PM

Gardening can support the physical and emotional wellbeing of adults at any age, but for people with dementia it can have particularly profound benefits. Here are five ways that gardening can be benef…