5 Fun Senior Crafts to Do Together
This page is all about fun senior crafts to do together. Although they may need some guidance, these projects can easily be performed by most seniors even if they aren't particularly artistic. Most of the items needed can either be found lying around or purchased for relatively cheap at an arts and crafts store.
1. Paper Flower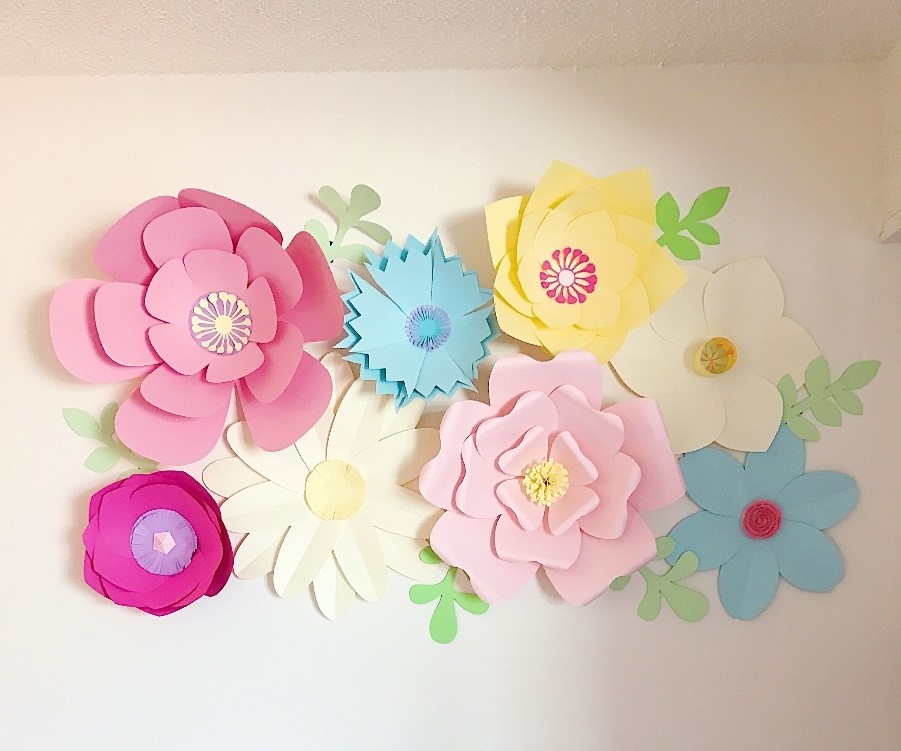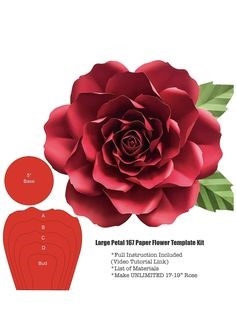 Making these giant paper flowers is one of the newer arts and crafts projects people are raving about. Not only do they look beautiful, but they can also be a useful pastime. They can be used on walls as decorations for the living room or even as part of a design theme for a party.
Not only is this activity loads of fun for residents, it also benefits their cognitive and mental function. Recent studies have shown that flowers reduce depression and instills a positive mood. In addition, they serve to refresh memories that aid in higher memory tasks for the older adults. 
Here are links to download the templates to make these wonderful creations. 
https://paperandpeony.com/templates.html
https://s3.amazonaws.com/dnp-free/compressed_Download-and-Print-Large-Paper-Rose-Template.pdf
2. Paper Bird House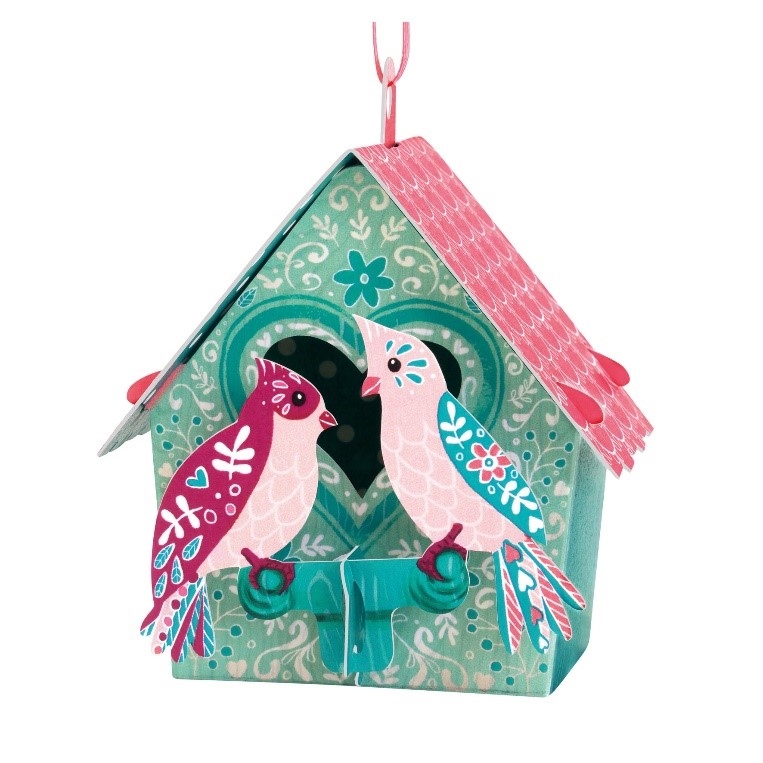 Another fun item you can craft with older adults are paper bird houses. They can be made in as little time as a single afternoon. This project in particular can be especially useful for occasions such as Mother's Day and the like.
The process is simple which makes it possible to perform even for some of the less capable seniors. The final product is so pretty to look at and display for others to see that it gives them a great sense of accomplishment. They have the satisfaction of knowing that they made it with their own two hands.
Below is the free template that you can downloaded and use as many times as you like.
TREE HOUSE TEMPLATE
https://kinderart.com/wp-content/uploads/egghousetemplate.pdf
For best results, my advice is for you to print this out on specialized craft paper that is designed specifically for projects such as this one. This paper is much more rigid than standard printer paper and will therefore be more solid and last longer.
If you don't have any craft paper, don't worry. You can still print some wallpaper designs using a standard color printer then place the design on top of the house template. Some examples are down below:

FLORAL WALLPAPER DESIGNS: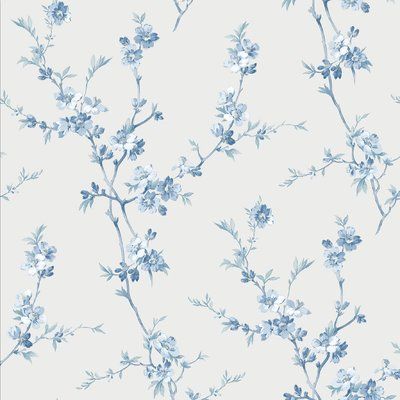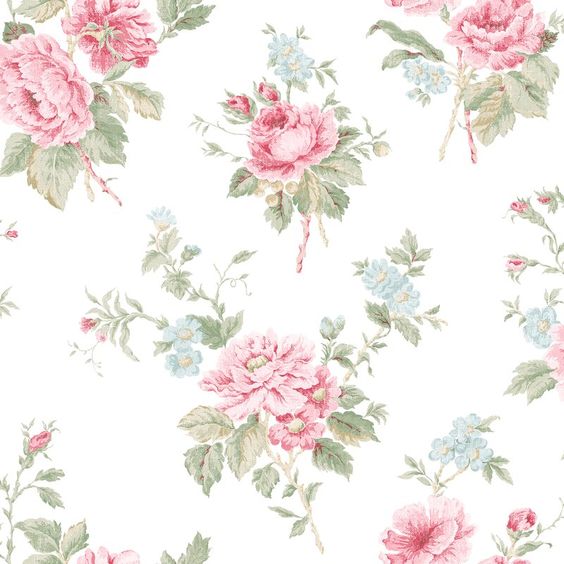 3. Decoupage Rocks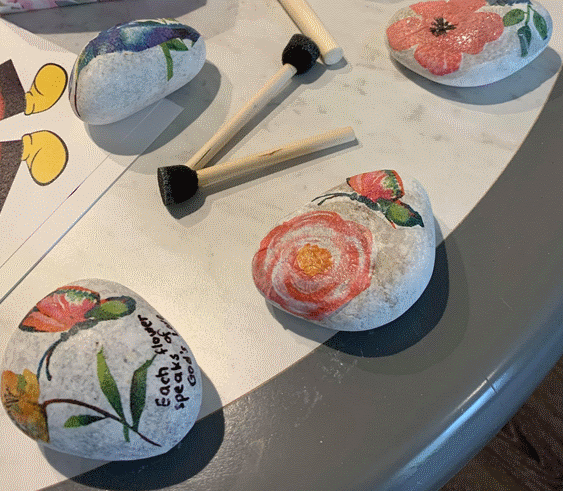 This activity is not only interesting and easy to do, the required supplies are very affordable making this a cost effective project for a tight budget.
Firstly you will need some rocks. You may already have some that will work in your backyard or garden. For best results, use ones that are white, smooth, and round.
Another material that you probably don't have in your yard is a container of mod podge but don't worry. You can easily find this in almost any arts and crafts store.
Lastly, you will need to find napkins with intricate designs that you find pleasing to the eyes.
The steps to make these beautiful rocks are easier than you might think:
Firstly, cut out the design on the napkin that you would like to see on the rock. If the napkin has more than one ply (layer), make sure to separate it to just one ply.
Apply the mod podge to the surface of the rock with a brush or sponge.
Then stick the napkin on top of it.
Lastly add a layer of mod podge on top of the napkin
Now all you have to do is wait until it dries.
These colorful rocks can be used as decorations for table settings or simply displayed almost anywhere all throughout the house. Many people give them to others as gifts or personalized paper weights.

4. Painted Rocks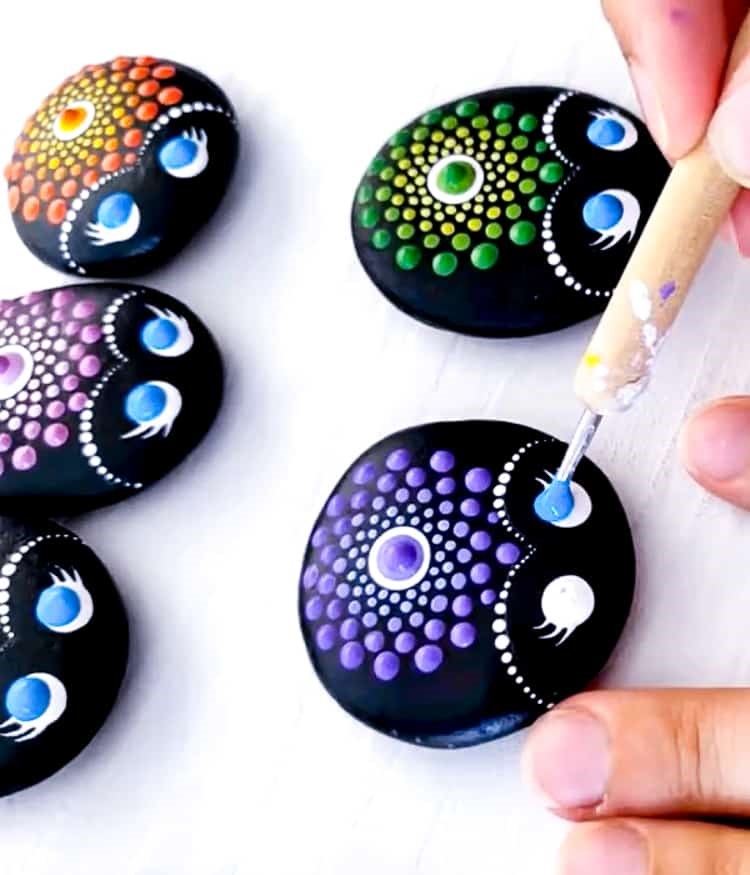 This activity has been a great fad lately. Some people use it as a decoration while others leave it by the sidewalk for someone else to find in order to brighten their day.

For this project you will need:
Some rounded rocks
Acrylic paint
A paint brush
A creative design
You don't have to be a painter to make these rocks appealing. Just do the best you can and experiment. Not only can they serve as gifts with motivational quotes or as a simple paper weight, the best thing about painting these rocks is the sense of accomplishment and the positive emotions they promote.
Here as some design ideas you might want to make: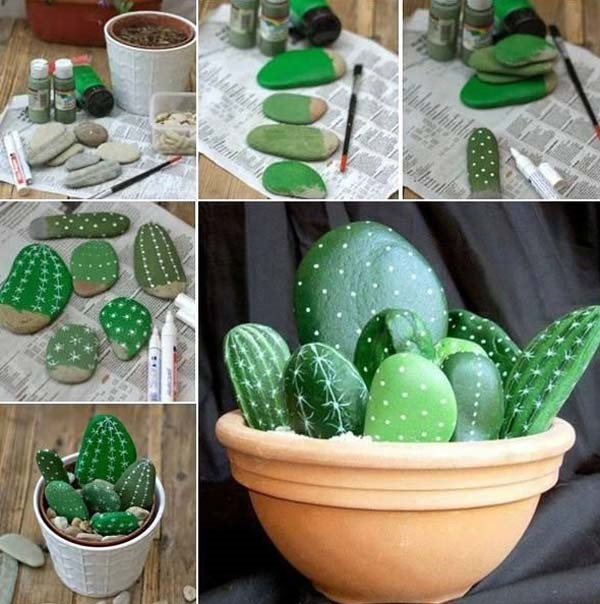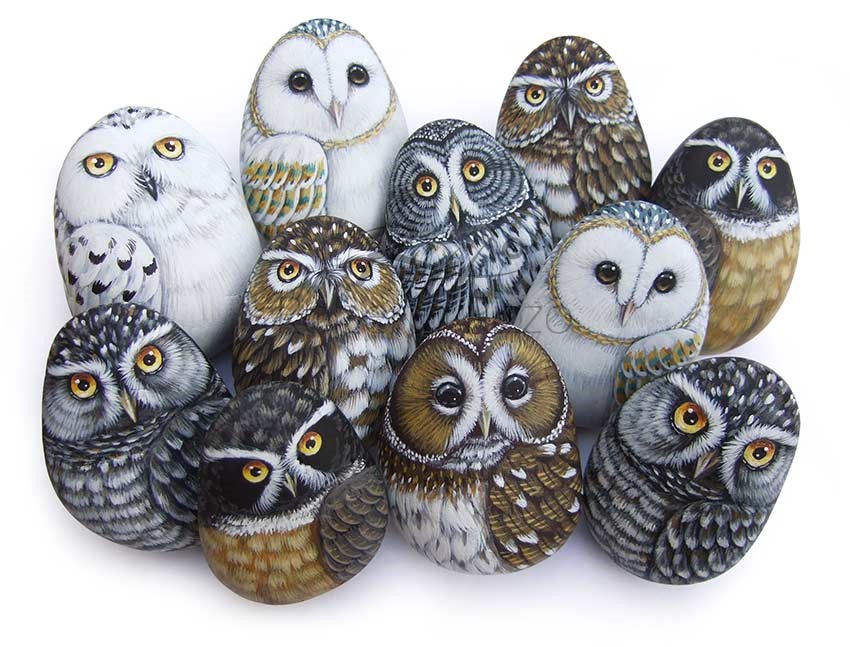 5. Sun Catcher
Not only is this craft fun and simple to make, it works as a wonderful decorative piece to hang in a window. After all, sun catchers, as the name implies, disperses the sun's rays which makes for a highly reflective art piece that catches the eye due to it's vibrant beauty.
This is also well suited for residents with dementia such as sun downers. Sun downers refers to individuals who get more confused and often have more anxiety late in the day when the sun begins to go down. It can serve as a reminder to stay active and spend time outdoors.
To perform this project, you will need the following items:
Flat marbles/gems
A clear glue stick
A round molder. One of the best molders are lids from snack containers such as Pringles cans.
A small string to hang the sun catcher on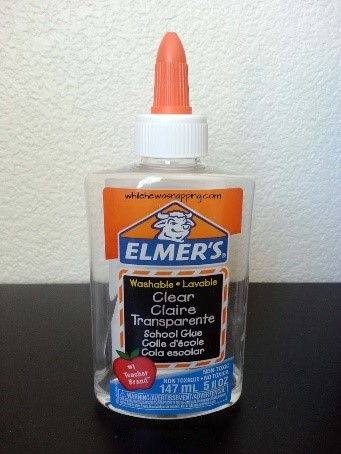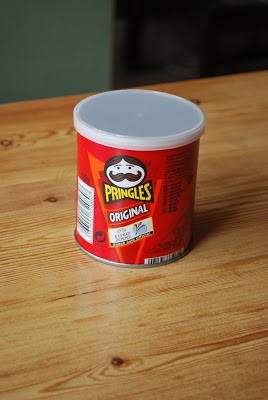 Here are the instructions:
Fill the plastic molder with the clear glue.
Place the flat clear glass gems on the glue by gently pressing down on them.
Let the sun catcher dry for two to three days and then peel off the lid.
Make a small hole for the string to go through and hang at your preferred window.
Save / Pin
Medical References and Resources for Caregivers
From 5 Fun Senior Crafts to Do Together to Home
Nov 29, 23 03:15 PM

Navigating the journey of caring for seniors with chronic health conditions requires a thoughtful and multifaceted approach.

Nov 14, 23 06:16 PM

As individuals gracefully age, the importance of understanding available resources and government aid becomes paramount.

Nov 04, 23 10:34 AM

The promise of a serene retirement and secure healthcare lies in a well-rounded approach that extends beyond government provisions like Social Security and Medicare.