What Is Chlorhexidine Gluconate (CHG)?
Chlorhexidine gluconate (abbreviated as CHG) is a special kind of soap that has been used for years in hospitals and similar facilities to clean specific areas in preparation for surgery and other procedures.
Extensive study  Bathing methods  Areas to avoid  24 hours  Participation  Shower  Bed bath  Pin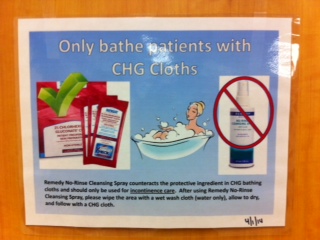 An Extensive Study
At the hospital where I am currently employed, we are currently experimenting to determine the effectiveness that chlorhexidine gluconate, or chg, has against patient infections by using it on patients daily instead of bathing with soap and water.
Not all hospitals are currently doing this but many are involved in the study just like us. We are monitoring and documenting extensively in order to have accurate results. If it continues to be successful, there's a good chance more facilities will start using this method of bathing.
The study has just begun on the floor where I normally work, but other units have been using this substance for a while now. So far, it has proved to be more effective at fighting infection than normal bathing with soap and water.
Chlorhexidine Gluconate Bathing Methods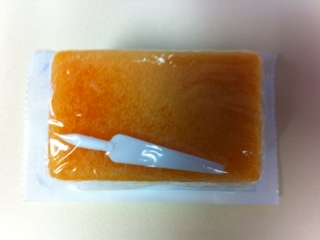 The most common method to bathe with chg used to be with a special sponge that is soaked in the substance. This is the method that I have used on specific areas in order to prepare patients for surgery. Oftentimes, the area is scrubbed over and over again for a thorough cleansing.
Those who are able to can give themselves a chlorhexidine shower can use it in liquid form via a bottle similar to bodywash. It can be lathered up and applied onto the skin with a wash cloth or a loufa.
Another way a patient can get bathed is with wipes. This is the best way to give a chlorhexidine bed bath. Of course patients who can ambulate can still use the wipes if they are not able to get in the shower.
The wipes are kept warm in a warmer for comfort. The average sized person should only need six wipes total. More is needed for heavier patients or ones with incontinence.
Areas To Avoid
Something I have noticed is that there are areas where patients say the soap burns their eyes. If it is burning their eyes, have them rinse their eyes out or give them a wet wash cloth to wipe the soap out.
I have also heard from some females that it burns their vaginal area. Although, I have had many patients use it with no discomfort whatsoever. When in doubt, it is a good idea for females to use regular soap and washcloths rather than the chg soap for that specific area.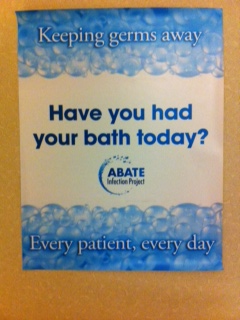 Yes, Every 24 Hours
For the study in our facility, we are supposed to bathe new admissions with chg promptly after they are received on our unit, and continue to use it every 24 hours until they are discharged.
If they use soap and water at any time, the results of the study will be void because soap and water deactivate its effectiveness. If patients must use soap and water, make sure they do so before bathing with chg.
Encourage Participation
If your facility is participating in this study, try to convince all of your patients to bathe with it. Of course it is their right not to use it if they don't want to. Just make sure that you have done all you can and document that they refused to be a part of the study.
They may be skeptical since it is considered a "study" but they shouldn't be. The soap has been used for years and years but just not as extensively. It is completely harmless.
This study is just to further prove that chlorhexidine gluconate can completely replace bathing with soap and water while in a care facility and in doing so will reduce patient infections.
How to take a Chlorhexidine (CHG) Shower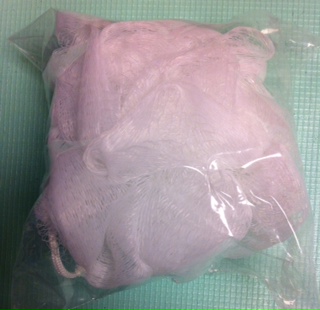 Giving yourself a chlorhexidine shower is a very simple process. This is a handout from a hospital with a list of instructions that patients receive before they begin. If you or someone you know does not know how to properly shower with this kind of soap, this will be very helpful.

Supplies  Instructions  Download and print instructions here (pdf)

Supplies
Bottle of CHG soap
Wash cloths or loufa (mesh sponge)
Towels
Hospital Gown or other clothing
Shower chair (if patient is a fall risk)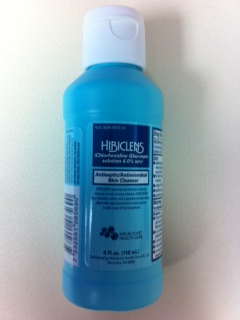 Shower Instructions
For Your health, we are pleased to provide you with this special liquid soap which has been proven to work better than regular soap and water in removing germs from your skin and keeping you clean.
1.  Use the bottle of liquid chlorhexidine for all areas of the body. Begin by washing hair using using the soap as shampoo. Be sure to rinse well.
2.  Next, clean face with soap, but take care to avoid getting it into eyes and ears. Rinse.
3.  Apply generous amount of soap to mesh sponge and rub until foamy
Wet skin with water
Turn water off or stand out of water stream
Firmly massage soapy sponge onto all skin. Reapply soap generously to the sponge to keep sponge with plenty of foamy lather. Be sure to clean from top down, or cleanest to dirtiest areas. Start with: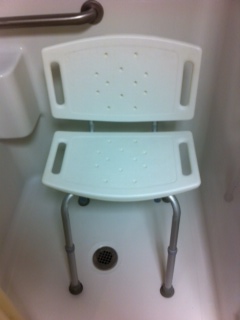 Neck and chest
               Both shoulders, arms, and hands
               Abdomen, hip, and groin
               Both legs and feet
               Back of neck, genitals, and buttocks last
For best results, leave soapy lather on skin for two minutes.
4.  Don't forget to clean your neck, armpits, and skin folds well, including under the breast. Clean between fingers and toes too.
5.  Rinse body well. Also rinse mesh sponge and hang to dry.
6.  Dry with clean towel
7.  If needed, ask your nurse or nurse assistant for CHG-compatible lotion to moisturize.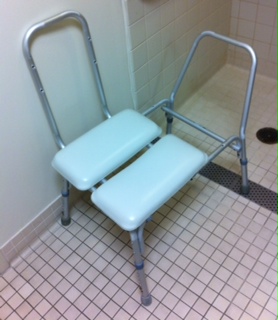 CHG continues to work for 24 hours to keep germs off your body. We recommend you use it to wash daily while in the hospital. If you must use your own shampoo and face products, please use them before the soap. Please try to keep them off the body as regular soap and shampoo prevents CHG from working as well.

How to Give a Chlorhexidine (CHG) Bed Bath
Giving a chlorhexidine bed bath is fairly simple if the soap in the form of wipes are available. You can even change their bed linens during this process if desired. Here is a set of instructions from a hospital that are handed out to help inform patients on how this process is done.

Order  Instructions  Areas  Tips  Warmer  Download and print instructions here (pdf)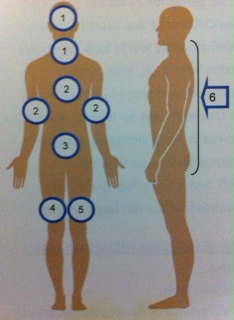 Wipe Order
During your stay, we will bathe you every day with special antiseptic cloths which removes germs and prevents infection better than soap and water.
Each packet has six cloths to be used on all skin areas as shown in the figure to the right. Be sure to avoid the eyes and ear canals.

General Instructions
1.  Use CHG every day. Starting on the admission day works best to remove germs before IVs, lines, foley catheters, and especially before procedures/surgery
2.  These no-rinse cloths are your protective bath. The soap continues to get rid of germs for 24 hours.
3.  Use all 6 cloths. More if needed
4.  Firmly massage on all skin areas to ensure deep cleaning of skin
5.  Clean over non-gauze dressings
6.  Your nurse or nurse assistant will clean parts of lines, tubes, and drains nearest to the body
7.  Throw away in trash. Do not flush.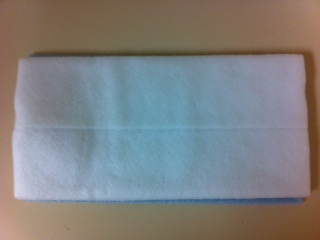 Clean all skin areas with attention to:
Neck
All skin folds
Skin around all devices (tubes/drains)
Wounds and open skin
Armpits, groin, between fingers/toes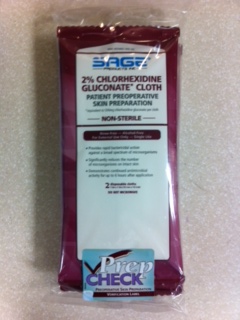 Wipe Tips
Chlorhexidine Gluconate is proven to work better than soap and water to get rid of germs.
These cloths have aloe and are good for your skin. CHG is less drying than soap.
Do not rinse. Once massaged onto skin, the soap works to kill germs for 24 hours.
Be thorough. Ask for help for hard to reach areas, backside, and around devices.
The wipes are safe on rashes and wounds that are not very large or deep.
Clean linens, drains, and tubes six inches from the body. Ask for help if needed.

Wipe Warmer
The wipes are kept in a warmer that is typically heated to 125 degrees fahrenheit. This is so the wipes are applied warm onto the patient's skin for comfort. Wait until the last second to open the wipes so they stay as warm as possible.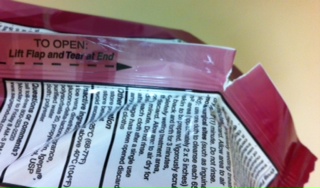 It takes two hours for them to get to the desired warmth once placed inside the warmer. They can only stay inside for 48 hours before they have to be disposed of so try to use them in the same order they were placed to minimize waste.

One more tip. The packets can be difficult to open if you are unaware of the slit in the fold on the back. Simply grip the pack on either side of the slit and pull. This will form a nice and clean opening for easy access to the wipes.

Pin this Information!
List of Caregiver Supplies and Equipment
From What Is Chlorhexidine Gluconate to Home
Mar 20, 19 10:13 AM

This page explains what The Electronic Caregiver is and if one of their products is right for you or your loved one.

Jan 29, 19 05:18 PM

New coverage guidelines take effect in 2019 that can make it more affordable for Medicare beneficiaries to get the caregiving services they need.

Jan 03, 19 02:48 AM

This is a list of all 200+ of the known different cancer types. Also included is where they are located on or in the body. Some locations are pretty obvious while others, not so much.